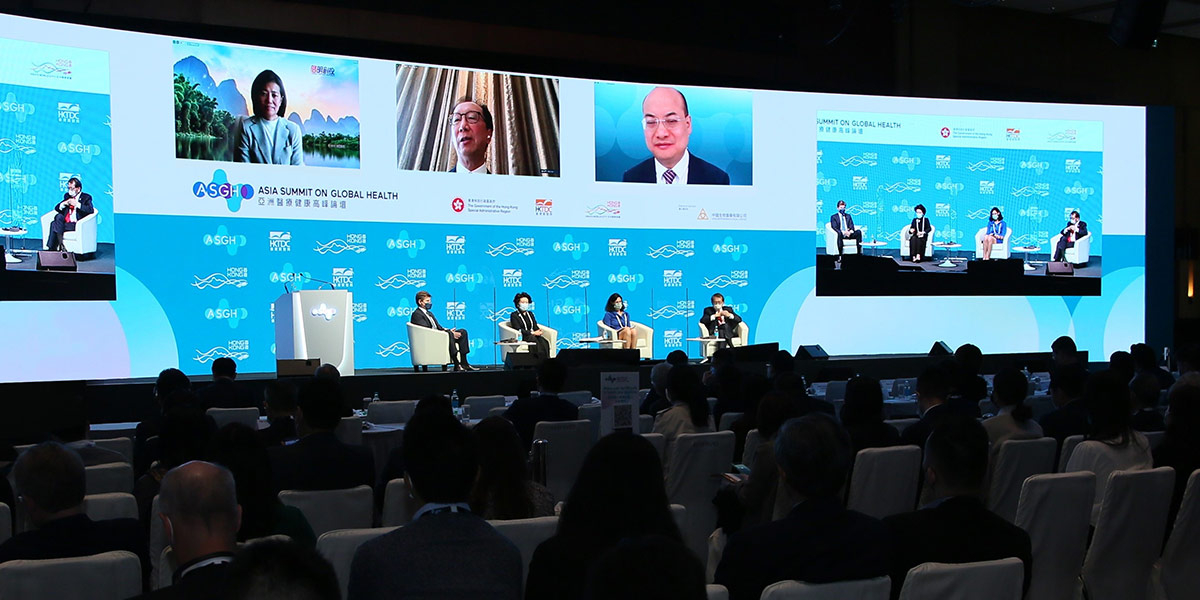 Asia Summit on Global Health
The evolving challenges brought by the pandemic underlined the urgency for concerted efforts in bolstering global health and the need for innovation to shape a more sustainable future. In Asia, the tremendous demand for healthcare coupled with its emerging role as a vibrant innovation hub points to the region's growing significance in the global health landscape.
Positioned as Asia's thought-leadership event on health innovation and investment, the inaugural Asia Summit on Global Health (ASGH) jointly organised by the Government of the Hong Kong Special Administrative Region and the Hong Kong Trade Development Council (HKTDC) featured over 70 internationally renowned speakers and attracted more than 21,000 onsite and online participants from 54 countries and regions in its debut edition. Over 200 one-to-one meetings matching funds with global healthcare projects were also arranged.
Themed "Charting a New Course in Healthcare through Collaboration", the second ASGH will again be staged in Hong Kong on 10-11 November 2022 and extended to a two-day event, bringing together all the stakeholders – from healthcare experts to renowned academia and influential business leaders, together with key industry players, innovative start-ups, investors and policymakers from around the world to exchange insights, explore opportunities and collaborate on the diverse and dynamic healthcare sector.