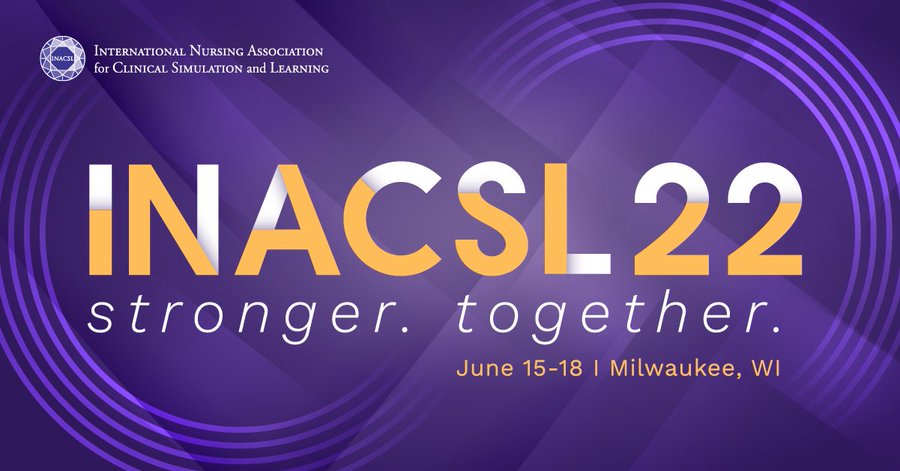 INACSL22
The INACSL Conference is a leading forum for simulationists, researchers, and vendors providing the ideal environment to gain and disseminate current, state-of-the-art knowledge in the areas of skills, simulation operations, and applications in an evidenced-based venue. Healthcare professionals will have the opportunity to network with colleagues and exhibitors, discuss best practices as it relates to competencies, safety, and quality performance indicators, and advance the science of simulation.
Conference Objectives
Experience the newest innovations in nursing simulation and learning resources while revisiting tried-and-true methodologies.
Explore future simulation opportunities using evidence-based practice.
Determine new directions for simulation and learning resource centers.
Explore strategies to integrate technology in curriculum and practice.
Examine the challenges of managing nursing simulation/learning resource centers.
Network with colleagues and experts.