EMERGENCY RESCUE WITH XVR SIMULATION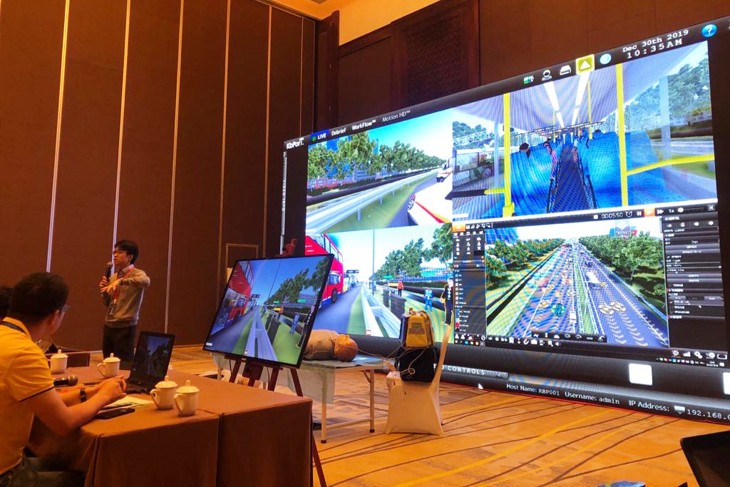 On 30th December 2019, a training workshop was conducted by MedSim Healthcare Education Co. in Haikou with the Health Commission of Hainan Province and Hainan General Hospital.
The theme of the workshop was "Using Virtual Reality in Emergency Response and Management Training in Poisoning Incidents". Attended by over 30 participants, comprising of pre-hospital emergency medical team and emergency doctors, the training workshop aimed to improve the Hainan's emergency response team's ability to respond to poisoning incidents;
Learn and practice how to organise on-site emergency respondents and administer on-site medical treatment
Discuss and understand the process of emergency decision making and on-site rescue
Understand the importance and train in incident command decision making skills and coordination capabilities of emergency rescue team
Leveraging on the versatility of XVR Simulation to create different types of scenarios for incident command training, two different types of training were prepared for the workshop;
Food Poisoning Scenario Training
This scenario occurred at a construction site, where more than ten workers displayed symptoms of nausea, vomiting, abdominal pains and fatigues; their health conditions would gradually worsen.
Participants were split into three groups, representing different roles like commanders, casualty management team and logistic team, where they practiced and trained to provide on-site rescue services for the victims
Chemical Explosion Scenario (Table-top Discussion)
Using XVR Simulation to replicate a Chemical Explosion incident, the participants took part in the overall planning, preparations and the process flow of handling the accident site. During the process, participants were required to consider to think about the zoning parameters, the required types of protective equipment, triage of victims in the chemical explosion, deployment of resources such as the ambulances and rescue vehicles.
XVR Simulation, an incident command training software, can be used to replicate different types of incident and disaster scenarios, which can be leveraged by different organisations to train in incident and disaster management
"The training workshop was very well-received and beneficial to those who have attended. Our team, MedSim Healthcare Education, will continue to provide outstanding education, training and assessment tools for the healthcare industry!" mentioned by Gary Tsang, XVR Facilitator and Instructor, Product Development Director, MedSim Healthcare Education Co.