Empowering Research: KbPort™ BioFusion™ Supports a Simulation Stress and Anxiety Study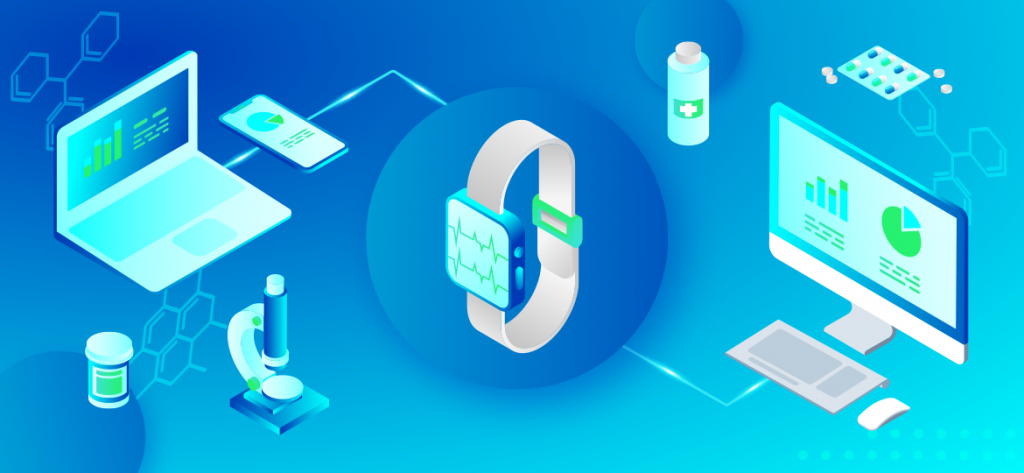 Audio and video recording and debriefing has been a component of medical simulation training for decades. With recent advances in technology, including rapid growth within the health monitor wearables sector, more and more research studies are beginning to utilize biofeedback devices in conjunction with audio visual systems to capture and evaluate a variety of performance factors affecting training participants.
By providing industry-leading software development and a diverse product portfolio, KbPort™ continues to help researchers ensure that they are always at the forefront of technology adoption.
Simulation research focusing specifically on the effects of stress and anxiety on practitioner (or learner) performance has been growing in prominence. Just as simulation-based learning began primarily in medical schools and then gained wider adoption in nursing programs and other medical professions, stress and anxiety research has similarly begun to make its way into the fields of dentistry, pharmacy, and veterinary medicine.
In support of this trend, KbPort™ Professional Services and Engineering teams recently partnered with a nationally recognized pharmacy program to study the role of stress and anxiety during interns' interactions with doctors and patients within a simulated training setting.
Performance-Oriented Research: Physiological & Psychological Measurement
Throughout the various fields of medical practice, most performance-oriented research studies employ a combination of physiological and psychological assessment tools to measure participant anxiety and stress.
Physiological measurements typically assess a participant's blood pressure or heart rate over the duration of the simulation or interaction. More complex studies have also looked at biomarkers, such as the levels of certain enzymes contained in one's saliva that are correlated with the body's response to stress and anxiety.
Psychological measurements, on the other hand, usually rely on self-assessment tools which are based on evaluative questions or rating scales. Finally, eye movement tracking records participant's physiological responses to anxiety and stress in order to assess the psychological aspect of cognitive load.
While performance measurement is another aspect to these studies, the integration of wearables with an already robust simulation recording and debriefing system provides a comprehensive solution for capturing the entire data picture of a research study.
As part of our research partnership, KbPort™ provided BioFusion™, an integrated capture solution that combines our ETC FusionHD™ recording system with multiple biometric measurement technologies.
BioFusion™ Study Background
Specifically used in the study was BioFusion's wrist-based heart rate monitor component. Utilizing Bluetooth protocol for transmission, ETC FusionHD™ captures participants' heart rate data throughout the course of a simulation event and generates a real-time instructor video feed of the heart rate(s) that is displayed as a beats-per-minute numerical value and includes a trend line and visual waveform.
Since this feed is captured in real-time alongside the audio and video feeds of the training event, these comprehensive recordings not only provide valuable data for researchers, but they can also enhance and enrich the debriefing process for learners by offering insight into their interactions and performance throughout the event or scenario.
The study itself was conducted by having pharmacy students briefly participate in two simulation events which focused on clinical communication as a way to evaluate the impacts of stress as they progressed through their educational curriculum. Participants' began by first reviewing a patient's EMR data and then completing a Visual Analog Scale survey.
Next, the BioFusion™ device was applied and students entered into the simulated interactions. With the help of KbPort's high fidelity recording system, facilitators were able to observe student engagement and track physiologic changes in heart rate as the student progressed through the simulation event with a patient and provider.
Discoveries So Far
An exciting aspect of this study, especially as it relates to BioFusion™ technology, is the platform's ability to expand and include other health monitoring technologies into simulation-based learning.
Not only do wearables provide a way to track and record a participant's physiological changes during clinical experiences, but they can also provide a number of additional insights, including:
Assessment of clinical performance during high-stress or anxiety-inducing scenarios or situations
Detection of physiological changes as a result of interacting with fellow professionals and patients while working on a diagnosis or case review
Determination of the level of complexity of a simulated clinical experience in conjunction with the learner's knowledge, skill, and attitude
Monitoring of participant physiological response data in real-time, which fosters a better understanding of scenario effectiveness and can, therefore, lead to improvements in simulation-based learning
Discussion of physiological changes, including potential triggers and the associated effects on learner performance can be included as a part of debriefing
As mentioned above, the physiological response is generally understood as only one component of anxiety measurement. In addition to the physiological measurements via technology integration and data capture, the study mentioned in this spotlight also included psychological measurements through self-reporting tools and performance assessments.
Our collaborators are currently working on data extrapolation and formal research publication so full details of the study and its findings will be available in the near future. Stay tuned for details!